With our expertise in various systems and brands of equipment, AMS is uniquely qualified to help you manage, maintain and service your existing control systems. You can rely on AMS for advice on system upgrades or replacements, as well as new system installation.
In sophisticated modern facilities, the building's control system is vital. Our controls experts manage, service and design systems that fit the needs of any customer.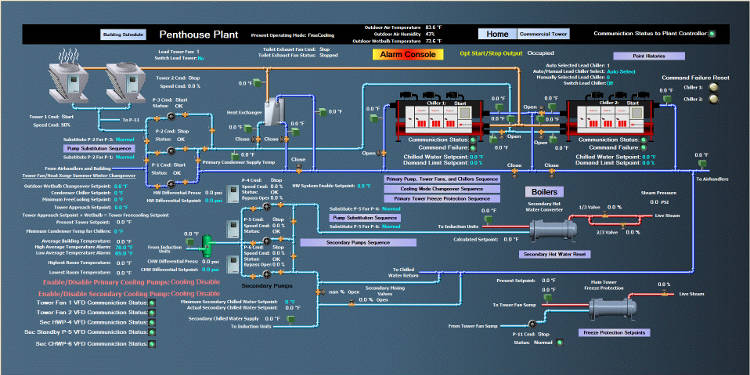 Our overall knowledge of buildings and
HVAC systems enhances our building automation expertise.
Systems we routinely service include:
Novar
Johnson Controls
Siebe
Staefa
Honeywell
Alerton
Carrier
Reliable Controls
Trend